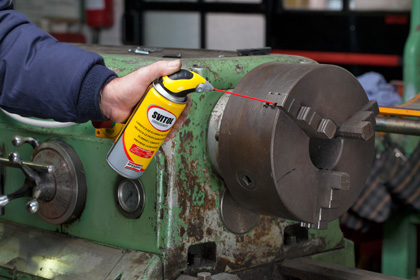 Lathes, like all equipment, need periodical maintenance to remain perfectly efficient.
Svitol Lubricant helps workers, technicians and tradesmen everyday, for oiling and cleaning.
• Use Svitol to lubricate guides, spindles, hanger bolts and tailstocks.
• Always use Svitol for cleaning and protecting lathe tools from corrosion, like cutting tools, lathe tools and the inside cutter.
To lubricate, clean and protect lathes and tools, Svitol is always handy!