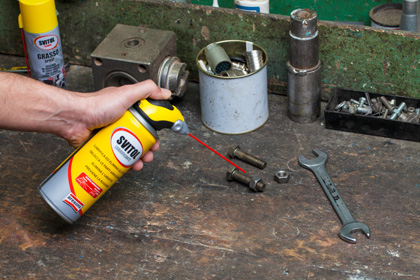 You cannot do without the loosening power of Svitol when to need to remove and refit machinery, pumps, and systems of any type.
• During disassembly, Svitol loosens rusty or jammed clamps, screws, nut and bolts.
• Svitol removes rust if the old bolts need to be reused.
• During assembly and refitting, Svitol lubricates screws, nuts and bolts and protects them over time from rust, dust and corrosion. It is excellent for protecting threading.
To loosen, lubricate and protect screws, nuts and bolts, Svitol is always handy!