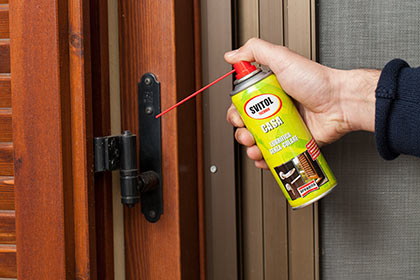 In a home without annoying squeaks and creaks, we all live better – and so do our neighbours.
Despite this, everyone has at least one window, handle or door that creaks.
Simply spray Svitol Home to lubricate and protect all opening mechanisms and eliminate creaking.
Does not drip, does not foul. It is odourless and can be applied very accurately with the straw.
Use it at home and take it with you on holiday: is there anything worse than trying to relax surrounded by creaking fixtures?
For doors, windows, shutters, kitchen cabinets, wardrobes, refrigerator and washing machine doors, Svitol is always handy!