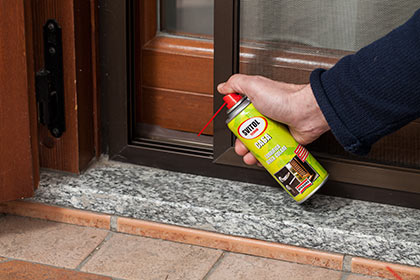 If you have a curtain, sliding door or insect net which tends to stick, most of the time spraying Svitol Home into the guides will do the trick.
Spray once, wipe the guides to remove dirt and dust and then spray Svitol again to lubricate and solve the problem.
For sliding door maintenance, Svitol is always handy!