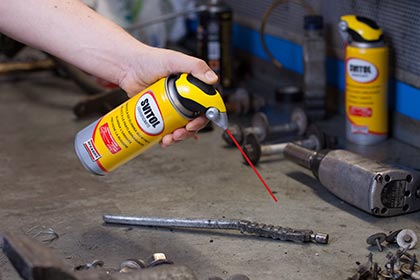 At the end of each job or at the end of the day, it is essential to clean tools removing grease, grime, adhesives and all corrosive elements in general before putting them away.
Use Svitol Professional Workshops to clean and remove grease from all tools, such as L-wrenches.
Use Svitol Workshops to clean wheel rims, tyre changers, tool trolleys, work tops and the shop jack.
To keep workshop equipment clean and protected, Svitol is always handy!