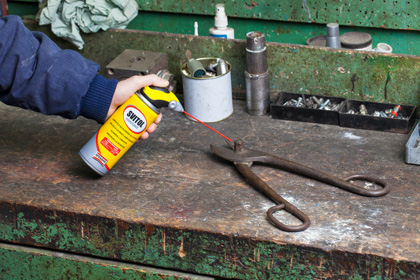 Corrosive elements, dust and moisture are constantly at work on the tools you use everyday and the ones you use less frequently.
Svitol helps you protect from dust, rust, moisture and corrosion tools of all types, like shears, tap wrenches, draw plates and extractors, as well as mechanical parts to need to store for future use, such as bushes, pinion, ring gears, pulleys, screw systems, valves and fittings.
To keep tools and gears clean and protected, Svitol is always handy!