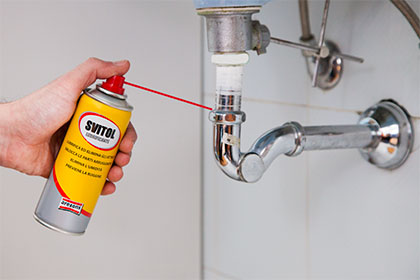 Removing taps in the bathroom and kitchen can often be very tricky.
There is not much room, screws, nuts and bolts are difficult to reach and they are often rusty and very hard to unscrew because you haven't touched them for years.
To make the operation easy, simply spray Svitol and let it work for a few minutes.
In addition to loosening nuts and bolts, you can use Svitol to clean the various parts of the tap before fitting it back: Svitol will protect it from rust and corrosion.
If you need to remove a tap, Svitol is always handy!