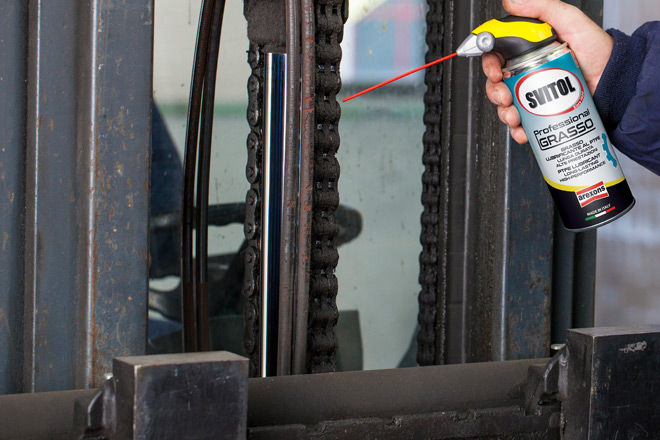 Chains and gears of fork-lift trucks and lifts must be suitably lubricated and protected.
Two products from the new Professional range are suitable for this crucial operation:
• PTFE high-performance lubricating grease for long-lasting lubrication in presence of high, prolonged pressures
• or Svitol Lithium Lubricant for moderate pressures.
To lubricate and protect fork-lift trucks and lifts, Svitol is always handy!