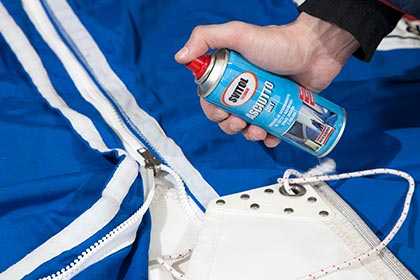 Careful boat maintenance is very important especially at the end and beginning of the season.
For boat maintenance, you will nee Svitol Technik Dry to lubricate and protect the genoa, bimini top and canopy cover zippers.
Svitol Dry is a PTFE based dry film which facilitates the sliding of metal, plastic and wood surfaces without fouling or dripping.
In addition to zippers, you can use it to eliminate creaking from blocks, hoops, genoa furler, rails and pulleys.
Svitol Dry is clean. It does not drip or form grime. On boats, Svitol is always handy!