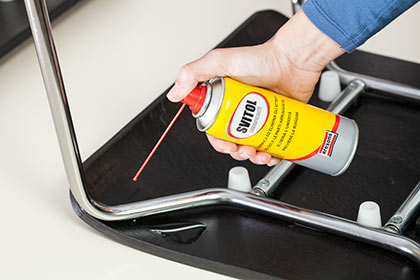 Svitol Lubricant removes stains from chrome and makes it shine.
Simply spray Svitol and polish the chrome with a soft, clean cloth.
There is only one precaution: do not avoid use it on parts of appliances which could come into contact with food.
For polishing chrome parts of seats and stools, furniture handles and knobs, decorations and appliances, Svitol is always handy!.